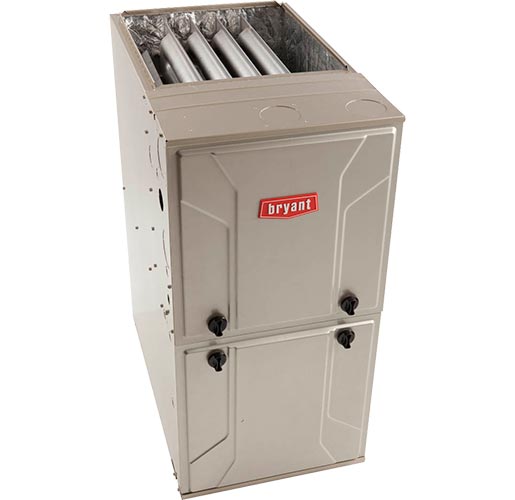 Legacy™ Line Fixed-Speed 90+% Efficiency Gas Furnaces
High Efficiency meets Durability and Value
Quality, durability and comfort. That's the Bryant legacy, and that's what you get with our Legacy Line products.
Our most energy-efficient model within this line,, the model 915S achieves up to an impressive 95% AFUE heating. With that kind of number, it's easy to see why we say Bryant does "Whatever it Takes™" to earn your trust.
The variable-speed Model 926T delivers evenly controlled airflow and a significant reduction in temperature swings . As the focal point for year-round comfort, this furnace offers enhanced summer humidity control capabilities as well.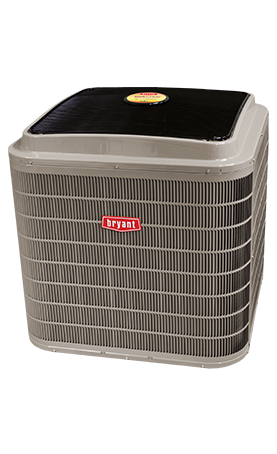 Evolution® 2-Stage Air Conditioner
Model 187B
Enjoy the Smooth, Consistent Comfort of Two-Stage Cooling
This two-stage central air conditioner delivers all of the comfort and efficiency benefits of our Evolution® Series products. You'll enjoy up to 17 SEER cooling efficiency along with excellent humidity control and extra-quiet performance.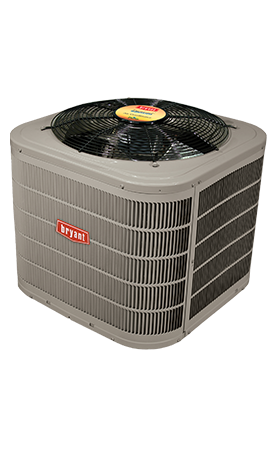 PreferredTM Single-Stage Air Conditioner
Model 126B
Quiet Comfort, and Cool Savings
Enjoy cool, summer comfort and energy savings of up to 16 SEER with our single-stage Preferred central air conditioner., This model can help cut your utility bills while you relax with reliable whole-home comfort that's as quiet as running your dishwasher.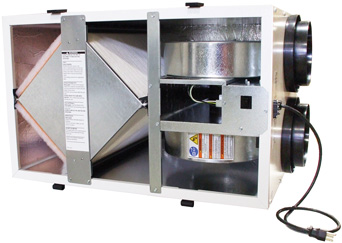 RenewAire Air Exchanger
Whether you have a new home under construction or an existing home needing a ventilation upgrade, RenewAire offers you the best ventilation choice.
RenewAire's advanced ventilation products are based upon a simple principal – bring equal amounts of healther, fresh air into your home while exhausting the same amount out, and do this in the best energy-efficient manner as possible.
RenewAire's advanced ventilation products are suitable for all climates and are to be operated in both summer and winter.
Additionally, RenewAire's advanced ventilation products are available in many convenient sizes so your HVAC professional can properly size a unit that precisely meets your needs and does so in the most energy-efficient manner possible.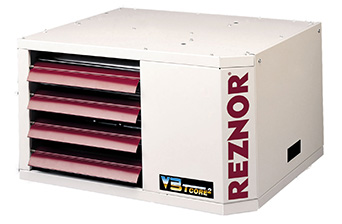 Reznor Garage Heater
Reznor® V3 Series Model UEAS gas- red, high ef ciency, separated combustion unit heaters are available in 4 sizes ranging from 131,000 to 305,000 BTUH gas input. Heaters are designed for up to 93% thermal ef ciency and are approved for installation in the United States and Canada by ETL.
The V3 Series unit heaters are designed to provide all the features you expect in a Reznor heater plus improved efficiency, easier installation, and a new look ~ both inside and out. Look for the unique white unit with no visible front and bottom hardware, deep red louvers, black side handle, and angled corner to know you have a genuine Reznor heater.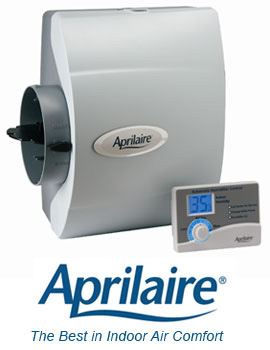 Aprilaire Humidifier
Treating indoor air—in your entire home—should be #1 on your list of home improvements. Aprilaire Whole-Home Products can help improve your family's health, comfort and finances by improving your indoor air quality.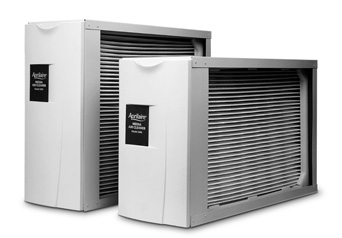 Aprilaire Air Cleaners
Whole-Home Air Purifiers are installed as part of your home's central heating and cooling system, away from living areas. The air in your home runs through our state-of-the-art filter media, delivering clean air throughout your entire home, silently and efficiently.
Best for:
Asthma

Severe allergies

Respiratory issues

Dust build-up

Heating and cooling equipment protection
Removes:
99% of mold and pollen

98% of dust and pet dander

98% of bacteria and fungi

98% of tobacco smoke and smog

80% of viruses and ultra-fine particles
Content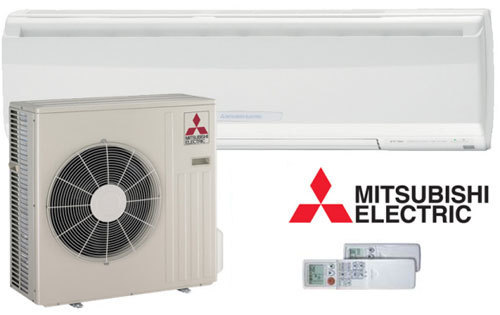 Ductless Split Systems
Most people have heard of ductless cooling and heating systems, and they have probably seen the small, indoor devices installed high on walls in homes, restaurants or office buildings. But what do you really know about these systems?
5 Advantages of Ductless Cooling and Heating Systems
They Offer Highly Flexible Solutions

Energy Efficient

They Save You Money

They Improve Indoor Air Quality – Happy Breathing!

Less Invasive to Install

Ductless Cooling Lowers Your Carbon Footprint