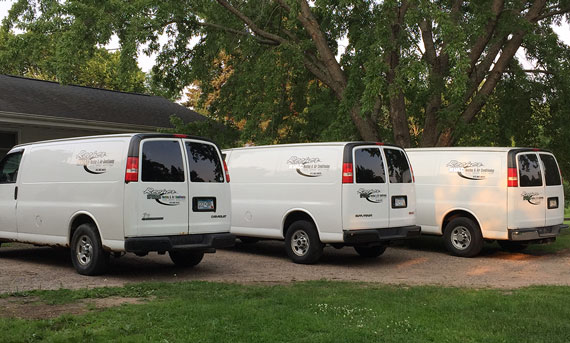 Our team members average over 20 years in the heating and cooling industry.
About Recher HVAC
When you need a dependable, responsive and affordable heating and cooling professional, give us a call. We look forward to serving you.
Our product and service offerings deliver quick return on your investment, lowest life cycle costs, and have literally saved our customers millions of dollars. We take great pride in our commitment to our customers. We are constantly learning and implementing the latest industry trends and technology through educational programs and certification. When it comes to conditioning your home, Recher HVAC has the knowledge and resources to deliver comfort and safety in a home heating or air conditioning system.
Recher HVAC is your first choice for residential heating and cooling repairs. Our technicians are thoroughly trained for most HVAC repair problems. When our technician arrives at your home, he will make a thorough diagnosis of the problem. The service technician then discusses the problem they have found and their recommendations. They explain what part of the equipment is not functioning properly and what repair parts it will take, if any, to fix the problem.
Feel free to schedule your appointment today either on-line or by calling us at 612-802-6525